« Can't get enough of that stuffing. | Main | Chaos Theory! »
November 17, 2004
When the Levee Breaks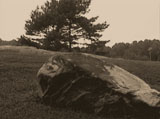 Mack, Trevor, and Neal bring you a special preview of an all-new sketch, coming next week.

Download/Play Quicktime Hi-Res (3mb)

Download Realmedia

Stream Realmedia
Posted by monkeyfiasco at November 17, 2004 10:30 AM
Comments
Why isn't anyone commenting on this awesome, groundbreaking piece of cinema?
Posted by: Mack at November 19, 2004 11:27 AM
The music in this very special preview is "When the Levee Breaks" by Kansas Joe. It's so freaking old it's in the public domain, which means you can download it and use it in your own very special previews.
Posted by: Ed at November 22, 2004 06:07 PM
Actually, I've been looking for a good source of public domain music. Perhaps this link you have provided will be just that. Dear Ed, you might remeber me from sentimental e-mail about Homeless for the Holidays. Too bad it got erased from existence. I really did like it. So, SeaLab 2021, eh? Congratulations. That's freakin' awesome. I would do something cool like that if I didn't have to go to freakin' med school.
Posted by: Michael at November 23, 2004 08:25 AM
Everyone knows med school is a waste of time.
Posted by: Ed at November 23, 2004 10:50 AM
Yes. I watch AdultSwim every Sunday night, but I haven't been to a doctor in ages (unless you count my therapist).
Posted by: Michael at November 23, 2004 07:54 PM
Post a comment