« Lightning striking six or so times. | Main | "Moving to NY" DVD Sale »
August 18, 2005
Neal's Darkest Secret -- REVEALED!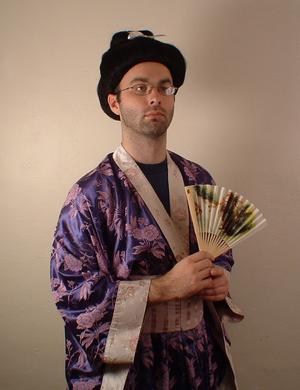 Posted on August 18, 2005 10:38 AM
Comments
Now thats just crazy?! By the way Neal & Ed what are you to fine anaimating fools up to now? (also what is trevor doing is he still in NY?)
Posted by: Michael B. at August 18, 2005 4:56 PM
Hi, Michael. I'm leaving the Atlanta animation world to room with Trevor in New York.
Neal is clearly having some issues since he heard I was leaving.
Posted by: ed at August 20, 2005 3:51 PM
Posted by: bodies at September 27, 2006 10:51 PM
Post a comment
Thanks for signing in, . Now you can comment. (sign out)
(If you haven't left a comment here before, you may need to be approved by the site owner before your comment will appear. Until then, it won't appear on the entry. Thanks for waiting.)